This News story has been getting popular circulation and it is all badly overblown, really: if all of these forms of early humans were interbreeding, they would all be members of one species and the same species as us, Homo sapiens. That is the very definition of species.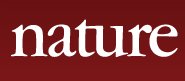 | By Ewen Callaway
Posted:

11/19/2013 10:18 am EST

| Updated:

11/20/2013 2:57 pm EST
http://www.huffingtonpost.com/2013/11/19/ancient-humans-sex-mystery-species-dna_n_4302031.html
The ancient genomes, one from a Neanderthal and one from a different archaic human group, the Denisovans, were presented on 18 November at a meeting at the Royal Society in London. They suggest that interbreeding went on between the members of several ancient human-like groups living in Europe and Asia more than 30,000 years ago, including an as-yet unknown human ancestor from Asia.
"What it begins to suggest is that we're looking at a 'Lord of the Rings'-type world — that there were many hominid populations," says Mark Thomas, an evolutionary geneticist at University College London who was at the meeting but was not involved in the work.
The first
Neanderthal
and the
Denisovan
genome sequences revolutionized the study of ancient human history, not least because they showed that these groups interbred with anatomically modern humans, contributing to the genetic diversity of many people alive today.
All humans whose ancestry originates outside of Africa owe about 2% of their genome to Neanderthals; and certain populations living in Oceania, such as Papua New Guineans and Australian Aboriginals, got about 4% of their DNA from interbreeding between their ancestors and Denisovans, who are named after the cave in Siberia's Altai Mountains where they were discovered. The cave contains remains deposited there between 30,000 and 50,000 years ago.
Those conclusions however were based on low-quality genome sequences, riddled with errors and full of gaps, David Reich, an evolutionary geneticist at Harvard Medical School in Boston, Massachusetts said at the meeting. His team, in collaboration with Svante Pääbo at the Max Planck Institute for Evolutionary Anthropology in Leipzig, Germany, have now produced much more complete versions of the Denisovan and Neanderthal genomes — matching the quality of contemporary human genomes. The high-quality Denisovan genome data and new Neanderthal genome both come from bones recovered from Denisova Cave.
The new Denisovan genome indicates that this enigmatic population got around: Reich said at the meeting that they interbred with Neanderthals and with the ancestors of human populations that now live in China and other parts of East Asia, in addition to Oceanic populations, as his team previously reported. Most surprisingly, Reich said, the new genomes indicate that Denisovans interbred with another extinct population of archaic humans that lived in Asia more than 30,000 years ago, which is neither human nor Neanderthal.
The meeting was abuzz with conjecture about the identity of this potentially new population of humans. "We don't have the faintest idea," says Chris Stringer, a paleoanthropologist at the London Natural History Museum, who was not involved in the work. He speculates that the population could be related to
Homo heidelbergensis
, a species that left Africa around half a million years ago and later gave rise to Neanderthals in Europe. "Perhaps it lived on in Asia as well," Stringer says.
This story originally appeared in Nature News.
[This incidentally is another affirmation that Homo heidelbergensis is merely another form of Homo sapiens also-DD]
And then there's THIS matter:
http://www.foxnews.com/science/2013/11/14/stone-tipped-spears-predate-existence-humans-by-85000-years/
Stone-tipped spears predate existence of humans by 85,000 years
Digging History
Discovery News
Remains of the world's oldest known stone-tipped throwing spears, described in a new paper, and so ancient that they actually predate the earliest known fossils for our species by 85,000 years.
There are a few possible implications, and both are mind-blowing. The first is that our species could be much older than previously thought, which would forever change the existing human family tree.
The second, and more likely at this point, is that a predecessor species to ours was extremely crafty and clever, making sophisticated tools long before
Homo sapiens
emerged.
Homo heidelbergensis
, aka Heidelberg Man, lived in Africa, Europe and western Asia from at least 600,000 years ago. He clearly got around, and many think this species was the direct ancestor of
Homo sapiens
in Africa and Neanderthals in Europe and Asia.
The new paper, published in the latest
PLoS ONE
, focuses on the newly identified stone-tipped spears, which date to 280,000 years ago. They were found at an Ethiopian Stone Age site known as Gademotta.
Sahle, a postdoctoral researcher at the University of California at Berkeley's Human Evolution Research Center, and his team analyzed the weapons. They determined that the spears were made from obsidian found near the site. The toolmakers had to craft the pointy spearhead shapes and spear shafts. They then needed to attach the points securely to the shafts. Even today, all of this would require skill, concentration and multiple steps.
Could a Steve Jobs-like innovator within the Heidelberg Man set have come up with this useful tool and production process?
Possibly, according to Sahle.
"Technological advances were not necessarily associated with anatomical changes (among Homo species)," he said. "The advances might have started earlier."
The intelligence needed to create such tools could therefore have predated our present body type. Based on the recreations I've seen of Heidelberg Man (and Heidelberg Woman), they did look very much like us. They were known to have been fairly tall and muscular.
As for why innovative tools from this period are known only from this site in Ethiopia, Sahle has some ideas.
"High-quality raw materials were nearby, so those could have allowed for the full expression of technological skills," he said.
"Second, a bigger population was supported at the site," he continued. With more individuals around, there would have been a greater chance for the spread of innovative ideas. If there was indeed a Steve Jobs-type in the mix, he would have been able to influence more individuals and perhaps even created a prehistoric spear-making assembly line of sorts.
"Thirdly, there was a mega lake at the site," Sahle said. "It might have attracted stable occupations there, further fueling technological advances."
It's not clear yet what the prehistoric ancestral humans were hunting with the spears. A mishmash of animal remains was found, but the researchers haven't been able to tease them apart yet.
What is clear is that the spears were thrown from a distance at prey, instead of thrust into victims, Neanderthal-style.
[The problem is that some estimates of Mitochondrial Eve place her at more than 280000 years ago-even assuming that the Archaeological date is beyond challenging (which it is not). In other words, even assuming the date is correct, some estimates are that modern Homo sapiens is still older than that and was pre-existing then. End of argument-DD.]