Submission by Terry Colvin:
Who were the ancient Atlantic Ocean Crossers?
Also known as the 'Atlanteans'

Part I
The
Sea peoples aka 'Atlanteans' were the original Danuna/Danaans and ancient 'Palestinians' (written and pronounced 'Philistines' in O.T.), also 'Shikila,' and by many other names, also Lukka (as in 'Lucky' star/Loki, a Norse god), et al. Note the facsimile engraved boats shown are shaped like their Sumerian and Egyptian counterpart reed canal gondolas. These types were also built in the Americas (still in Peru and Southern California) along with other style gondolas and canoes. Also note the seahorse dragon's heads and tails denoting these as Phoenicians, Makenyas/Achaeans (later known as 'Vikings'/Danes). Also shown below is the transport of horses by these arked ships which were known as 'Arks/
Barks.' To get on a ship: 'to embark'; those who got on a ship: 'embarkaderos.'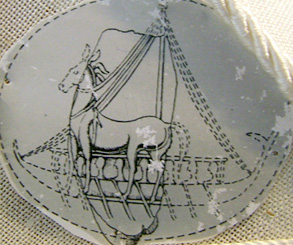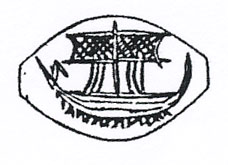 Ancient Assyrian reed canal gondolas still sail on lake Titicaca, Peru to this day.
Also note feathered headdress of Phoenician warrior above, left; Assyrian warrior below, compared with Amazonian feathered headgear also shown below. Center photo shows 'Amazonian-Chinese' descendent wearing style of the 'Assyrian/Phoenician/Aztec' warrior headdress.